When To Call For Outdoor Sign Repair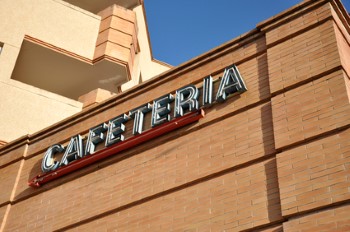 Wouldn't it be great if once you had your sign installed, that was the end of that chapter until you decided to update it or move it? Unfortunately, it doesn't work that way. Even worse, many businesses have signs that need repairs, and they blatantly ignore them.
Your malfunctioning sign may still garner some attention, but it may not be for the right reasons. A broken sign can do more harm than good, and you may get some shares on social media, but only because your sign is the punchline to a joke you didn't intend to be a part of. Like your business, a sign is an investment, and both need maintenance along the way if you want to be successful.
Some Signs Your Sign Needs Sign Repair
You hired a sign company and had your logo or company name put proudly on display for advertising, to grab attention or both. Sign design and installation are how you get started; the repair is how you keep getting positive attention and attracting more customers.
Can a broken sign hurt your business? Absolutely, because it conveys to the public that you don't care or that the location may no longer be open for business.
Some common sign issues that can negatively affect your business and revenue:
Flickering neons
Burnt out bulbs
Broken tubing
Missing acrylic piece
Peeling paint
Missing hardware
The first thing to keep in mind is that you should check your signage regularly. This is especially important during summer months when you may leave while it's still light out and a burned-out bulb goes unnoticed.
Even more important, do not attempt to fix signage on your own as it can be dangerous. Leave this work to trained and experienced pros with the necessary equipment to do the job correctly.
Contacting Us For Premium Repair Service
If you have any questions or know you need sign repair service, it's time to give us a call. The team at Prime Signs LLC is dedicated to exceeding your expectations.
Whether we designed and installed your sign or not, we want to help your business stay visible. Call us today in New Orleans and get the best repairs or other services from a reputable, local sign company.