Parking Lot Lighting Repairs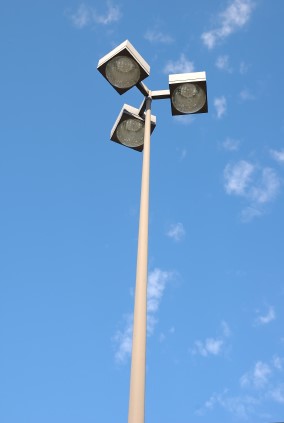 New Orleans Parking Lot Lighting Repairs are an investment that every New Orleans area commercial business must eventually make to successfully operate a business. Prime Signs can upgrade the parking lot lights either to increase luminosity to legal levels or to more aesthetically illuminate the facility and add a decorative touch to the lot that compliments the architecture and landscaping of the property.
Parking lot lighting can be as ornamental as it is utilitarian when deployed by professional electricians. Parking lot poles come in a number of sizes and styles that add a decorative touch that contributes to entertainment, romance, and luxury.
Our New Orleans Parking Lot Lighting Repairs Contractor Provides
Parking Lights Repair
Lot Lighting Repair
Light Pole Repairs
Road Light Repair
Parking Lot Lighting Replacement
Parking Lot Lighting System Repair
Parking Lot Lighting Installation
Parking Lot Lighting Repair Estimates
Parking Lot Lighting Replacement Estimates
We Provide Parking Lot Lighting Repairs In The Following Areas
Why New Orleans Should Hire Us For Their Parking Lot Lighting Repair Needs
We will do all your Parking Lot Lighting Repairs work personally to guarantee an excellent job for you. All the lighting or sign materials we install for your project will be the finest that are available. We make sure we keep a clean working environment and take all trash with us at the end of each day.
Our fully stocked service vans make it easy for us to do your Parking Lot Lighting Repairs project quickly and efficiently. Whether you need a new sign designed, built and installed, or just need signage repair or maintenance, you will receive fast, professional service from the qualified New Orleans Parking Lot Lighting Repair Contractors here at Prime Signs.