LED Lighting Conversion Services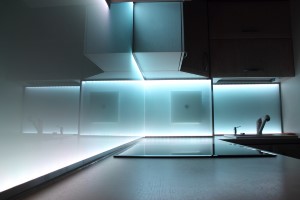 Our electricians at Prime Signs, LLC provide residential and commercial LED lighting conversion service in the New Orleans area.
Converting to LED lighting is a great way to save energy costs. You will need the help of a licensed electrician to complete your LED retrofit. Prime Signs would be honored to be of service.
Minimizes energy costs
Maximizes brightness & performance
Latest in HID and LED technologies
Home LED Lighting Conversions
Converting all the light fixtures in your home to LED fixtures is going to save you loads on your lighting bill. Don't settle for just the LED bulbs, get the fixtures that are specifically made for these money-saving light bulbs.
LED light fixtures outperform the LED bulbs which are placed in a standard incandescent light fixture. You will save more energy and have more reliable performance that the bulb alone cannot provide. A home LED lighting conversion is a simple process that our electricians can handle for you.
LED landscape lighting
LED pole lighting
LED interior lighting
LED porch lighting
LED recessed lighting
Outdoor LED Lighting For Parking Lots & Buildings
An outdoor LED lighting conversion can be done for your parking lot, parking garage, service garage, delivery bay, canopy, stairwell, and anywhere else you need it.
LED pole lighting
One light stationary LED
Two light adjustable LED
Three light stationary LED
Four light adjustable LED
LED flood lights
LED area lights
LED shoebox fixtures
Interior LED Lighting For Businesses
All types of businesses are converting to interior LED lighting. Retail stores and restaurants use LED lights to create mood and showcase products. Shopping malls use LED lights to highlight architectural features. Some businesses use it for safety lighting.
Colored LED lighting
LED signage
Safety lighting
LED can lights
LED tube lights
LED shop lights
Why Choose Us For Your New Orleans LED Lighting Conversion?
Our New Orleans sign company has been local for more than 30 years. We employ experienced electricians you can trust for superior service. We will take on LED lighting conversions projects whether large or small. We also, of course, carry and install commercial LED digital signage.
Whether you have a home, retail store, restaurant, hotel, nightclub, office, or any other lighting need, let us go over the details of converting to LED lighting. This is one improvement that you will appreciate for years to come.
We Provide LED Lighting Conversion Services In The Following Areas