Neon Signs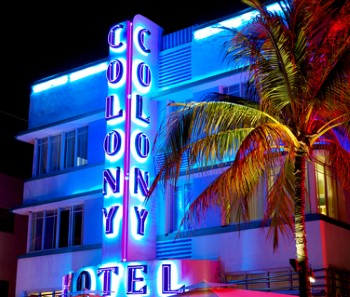 There is no better way to attract new customers and build brand awareness than with a neon sign designed by Prime Signs.
Our neon signs in New Orleans can be created in almost any shape or form, customized for your business. The process of constructing a neon sign begins with tubes which are heated and bent into the desired shape.
There is a certain nostalgia associated with neon sign which makes them a perfect choice for businesses looking to promote their image.
If you are looking to establish your business identity, custom neon light signs can be an important part of your branding process, providing a memorable identity for your business. When our sign shop designs a neon sign especially for you, you can be sure that it will be unique and customized to fit your business's desired image.
Our quality neon signs are long lasting and require little to no maintenance. When designing your new neon sign, the experts at Prime Signs will listen to your needs and wants which means that you can expect a sign that will blow the competition away. This is why local businesses have come to rely on our New Orleans sign company for attractive, eye catching neon signs that are sure to make an impression.
Our New Orleans Neon Signs Contractor Provides
Neon Sign Design
Custom Neon Signs
Neon Sign Installation
Neon Signage
New Neon Signs
Neon Sign Upgrades
Neon Sign Recommendations
Old Neon Sign Removal
Custom Neon Installs
We Provide Neon Signs In The Following Areas
Why New Orleans Should Hire Us For Their Sign Repairs and Renovations Needs
We will do all your Neon Signs work personally to guarantee an excellent job for you. All the lighting or sign materials we install for your project will be the finest that are available. We make sure we keep a clean working environment and take all trash with us at the end of each day.
Our fully stocked service vans make it easy for us to do your Neon Sign project quickly and efficiently. Whether you need a new sign designed, built and installed, or just need signage repair or maintenance, you will receive fast, professional service from the qualified New Orleans Neon Sign Contractors here at Prime Signs.