LED Message Board Signs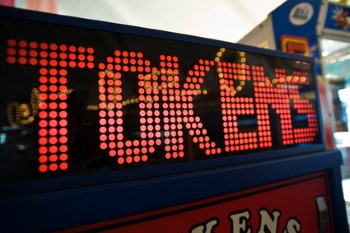 An LED Message Board Sign by Prime Signs is a great way to communicate your message to people passing by your business every day.
In New Orleans, LED Message Board Signs are quickly becoming a popular option for retail and other types of locations. The reason for their popularity is due to their programmable scrolling messages that can be changed frequently to communicate any message you see fit. They help to advertise or communicate with potential customers and can be seen from a great distance. Commercial business owners are finding that by using LED message center signs, their customer reach is increasing.
When you choose LED programmable signs, you are sure to get a great return on your investment. Besides increased business brought in by clear and appealing messages, an LED message board sign can save you money on electricity as opposed to old fluorescent illuminated signs. We offer quality LED electronic message board signs in New Orleans which are long-lasting, customizable and low maintenance. Contact our New Orleans LED message board sign company for more information on how LED signs can help take your business to a new level.
Our New Orleans LED Message Board Sign Contractor Provides
L.E.D. Sign Installation
LED Message Signs
Electronic Message Centers
LED Message Signage
Electronic LED Signs
LED Programmable Signs
LED Message Boards
LED Sign Design
LED Sign Estimates
We Provide LED Message Board Signs In The Following Areas
Why New Orleans Should Hire Us For Their LED Message Board Sign Needs
We will do all your LED Message Board Signs work personally to guarantee an excellent job for you. All the lighting or sign materials we install for your project will be the finest that are available. We make sure we keep a clean working environment and take all trash with us at the end of each day.
Our fully stocked service vans make it easy for us to do your LED Message Board Signs project quickly and efficiently. Whether you need a new sign designed, built and installed, or just need signage repair or maintenance, you will receive fast, professional service from the qualified New Orleans LED Message Board Sign Contractors here at Prime Signs.