Give Your New Orleans Business A Lift With Vehicle Wrap Signage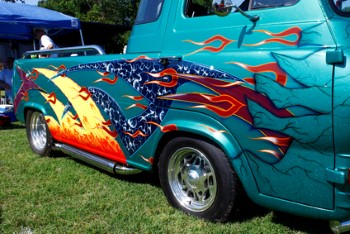 Your small business can make big bucks if you make use of the resources at your disposal. One of the best resources you have is your company vehicle or vehicles. Yes, these are vital for getting your team to their work sites. However, a company vehicle can do so much more than simply transport everyone.
To utilize your company vehicles to the fullest, you need to invest in a quality vehicle wrap designed and installed by our New Orleans sign company. A vehicle wrap can help make your business boom in a number of ways that won't cost you anything after the initial purchase.
Attract Customers' Attention
We live in busy times, and this business isn't always to your business' advantage. As potential customers become inundated with all manners of text and advertisements on their phones, your business may become buried under the noise. So, you need to look for ways to make your business stand out in a way that the digital advertisements cannot.
That's why you need some real-world advertisements to complement your digital presence. A dozen or more companies can drown you out online, but they can't drown out an eye-catching, one-of-a-kind vehicle wrap. If you want your company to stand out, give customers something they can look at without the use of a screen.
Advertise on the Go
Advertisements are vital for the success of any company. These days, it's easier than ever to advertise: You have your website, social media, billboards, and even good old-fashioned fliers. Is that enough, though? In these busy times, it may not be.
To maintain a presence for busy clients who are always on the go, you need to look into getting a vehicle wrap. A wrap will allow you to advertise your goods and services while you're already on your way to or from a job site, allowing you to market in the most efficient manner possible.
Inform People about Your Services
People seem to be hesitant to so much as pick up the phone if they're not entirely sure of the goods and services that you have to offer. So, you need to make it clear what your business has to offer just as soon as people become aware of it.
That's why you need to get a smartly utilized vehicle wrap. A well-organized wrap will quickly and cleanly tell customers who you are, what you offer, and how to contact you. They'll have all the information they need right then and there, and your likelihood of gaining a new customer will go up significantly.
Get Your Professional Car Wraps from Our New Orleans Signage Experts
Are your company vehicles not sporting professionally made vehicle wraps? Well, what are you waiting for? Give Prime Signs a call today! Our sign company in New Orleans provides quality products that will help you utilize your vehicles to the very fullest as you zip about town advertising, informing, and drawing in business.