Best Sign Types Suited For Small Businesses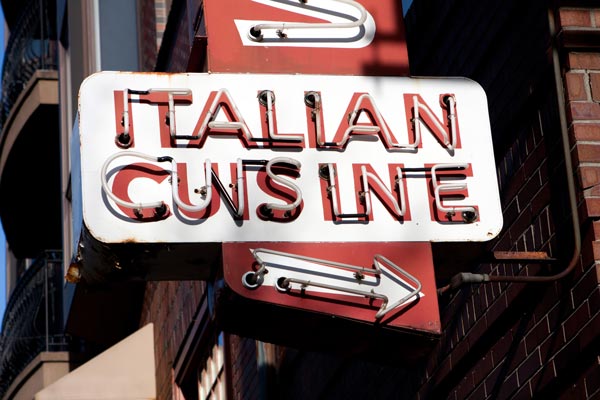 Choosing a sign is one of the most important decisions you are going to make as a business owner. There is no better way to attract new customers and increase your brand awareness in the public eye than a custom designed sign that helps you get the word out about your small business. A well crafted business sign is critical to making a good first impression on potential customers and building brand awareness. Whether it's a sign on your small retail storefront, or a lawn sign advertising your contracting business, your sign is either going to draw people in or push them away. The most effective signs are going to be a mix of informative and attention-grabbing, while offering a sense of expertise about your services and products. It is important to think about not only what your sign says, but also how it looks, where your potential clients are going to see it, and what kind of sign it is. To help you in this massive decision, we have put together a short list of some of the most appropriate sign types that are particularly suitable for small businesses.
Fabric Signs
Fabric signs are a budget-friendly choice, and provide you with a great medium to make a colorful and unique sign, however, they do require a lot of upkeep and replacement from time to time. Vinyl, plastic, or nylon banners are all relatively cheap per square foot, but you should expect to pay a little more for a heavy-duty fabric and for the right hardware and installation to go with it. It should be noted that if you choose to go with a fabric sign, you should also plan ahead for the costs of repair and replacement, particularly during times of more inclement weather.
Painted Plywood Signs
These simple and personalized signs are both affordable and give you a great way to express your creativity and showcase the personality of your business. The types of paint you choose for your sign, along with the fonts and how big your sign is overall are all things that will impact the cost of your sign, but will also impact the impression it gives to those who see it. It is also good to keep in mind that you can experiment with different types of wood for your sign, but you should expect to pay a little bit more for these depending on what they are. Wooden signs are also subject to weather damage, however, and will need to be replaced every so often.
Painted Glass
If you are looking for a low-cost sign option that is still attractive and distinctly designed, using your store's windows as the canvas for your sign can be a great solution. Painted glass signs can vary greatly depending on the complexity of your sign, starting fairly affordable if you are just looking for some letters or your name on the window, and will gradually get more expensive as you start looking into things like high-end, all-weather paints and intricate designs. One of the few possible drawbacks to a sign like this is that it could suffer from a lack of visibility from the street due to the glare from the sun.
Punched Metal Signboard
These signs are both durable and weather-resistant, and can offer a clean and modern feel for your business, or a more historic flavor depending on the design you choose to go with. A basic, two-sided design can come out relatively cheap, but you should expect the price to start going up a bit if you are looking to add more color or texture to the sign, or if you are looking for something a bit bigger.