Benefits Of Neon Signs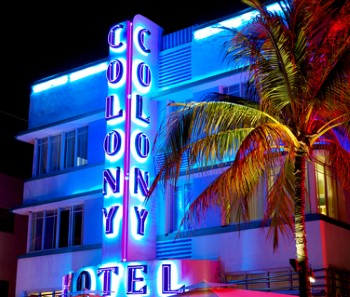 Neon signs are bright, flashy billboards that we see almost everywhere. From gas stations to restaurants, neon signs play a key role in marketing and advertising a business whether it be large or small. In this article, we'll explore how neon signs can help your establishment. We'll discuss and explain the benefits of using neon signs as a sign type to attract customers and grow sales.
Neon Signs: A Key Part of Your Business
When you are running a small business that is struggling to make it in a competitive marketplace, you must always keep an eye out for new and creative ways to grow your customer base. Neon signage can be one such way because it's not only trendy but also helps increase sales of products at the same time. Neon is bright, catchy and will get people looking twice - which is exactly what you need in order to capture attention.
Local Exposure
A lot of people want to help a small business succeed and they want to support businesses from their local area. When you have neon signs you become more noticeable and because local traffic is usually the best type of traffic this can also have a very positive impact on your business.
Brand Recognition
Neon signs are big, bright, attention grabbing and colorful… all things which contribute to brand recognition. People will remember your company name because a neon sign is very memorable.
Increase Your Sales With Neon Signage
This is obvious but one of the biggest benefits to having neon signs is that they make your business stand out from the competition. If you have a neon sign then people won't be able to miss your store and they will likely stop in for a visit. As discussed above, this will also give you brand recognition which can be an excellent way to increase sales (especially if you're a new business). You end up advertising to people who didn't even know your business existed.
Let Our Crew Help!
If you are in the process of opening a new business or are just looking to spruce up the look of your existing one, neon signs might be something worth considering. Neon signs are distinctive and have an undeniable appeal on anyone passing by your storefront. If you've been looking for a sign company to help attract attention to your business, or you need sign repair and renovations, our team at Prime Signs LLC can help! Call us today for a free quote on Neo Signs in New Orleans or surrounding areas.